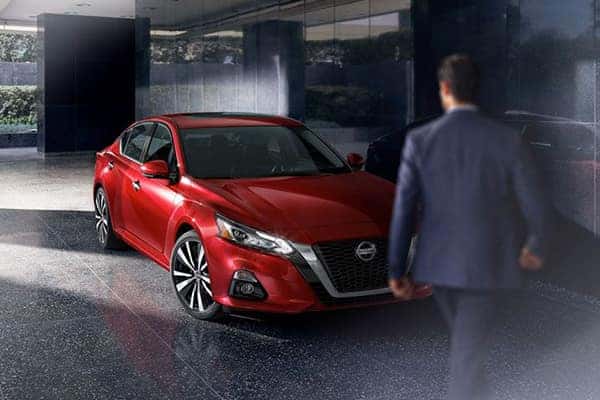 Get Approved
We'll work with you to get the car of your dreams, apply for financing now!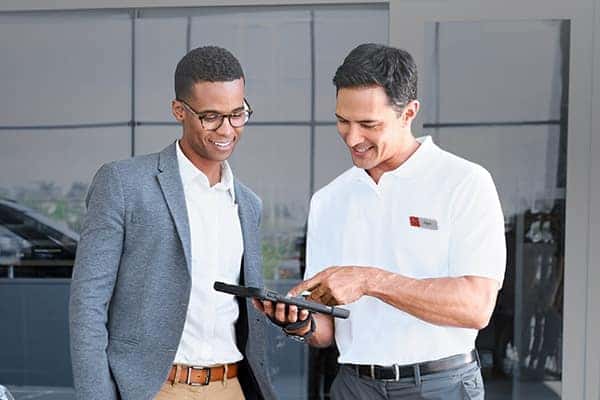 Sell Your Car
Looking to trade-in or simply sell your vehicle? Use our quick online appraisal tool to get an estimate.
Nissan


Certified Pre-Owned

Only Nissans that meet our high standards qualify for Certified Pre-Owned status. Benefits include a comprehensive inspection, clear title, warranty, roadside assistance and more.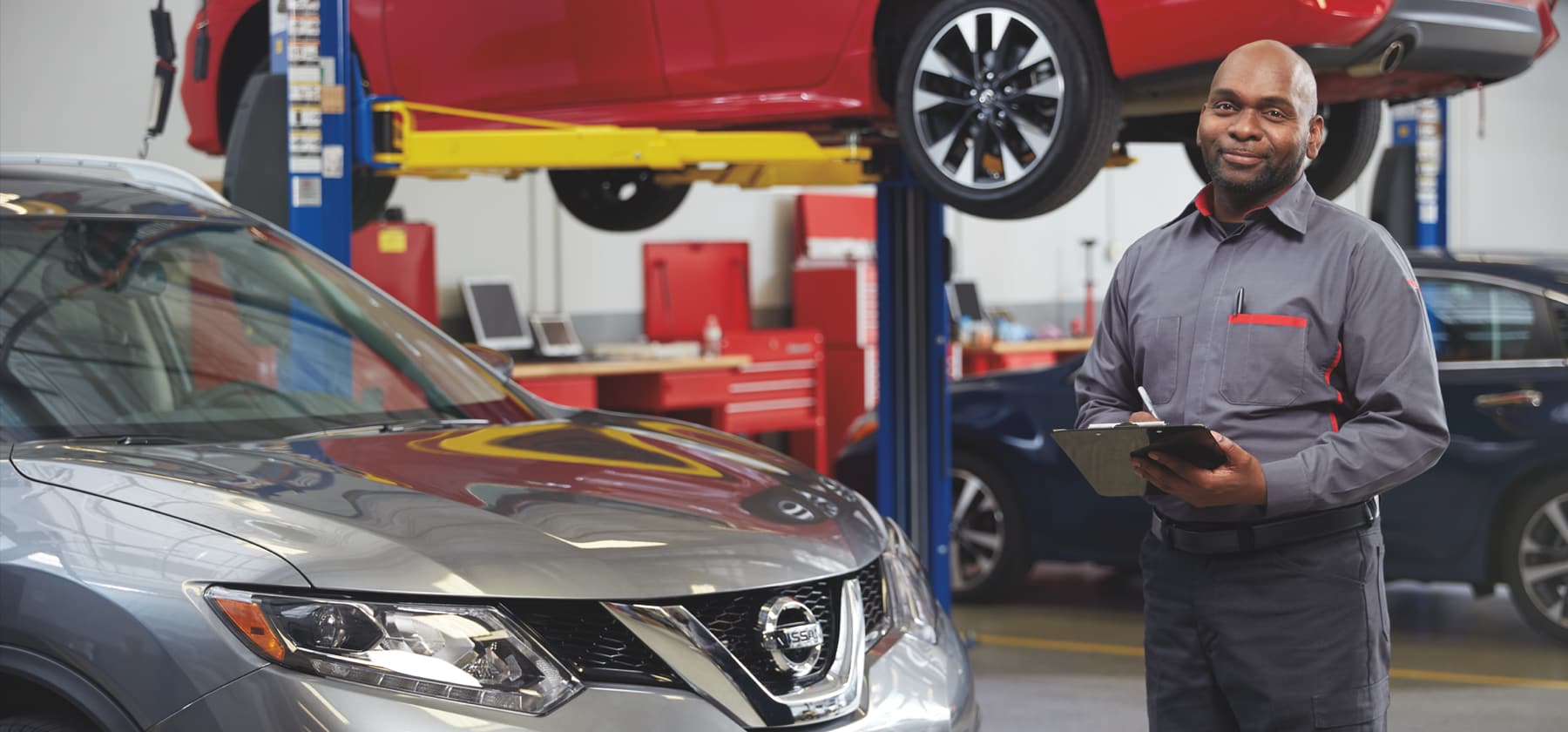 Illini Nissan


Services All Makes

Whether you have a vehicle that needs to be fixed or simply need to bring one in for routine maintenance, Illini Nissan's trained certified technicians are ready to help.
Our Recent

Reviews

I was stuck on the side of the highway trying to get back to Atlanta. Was towed to Nissan. Johnny was so helpful and got me back on the road home less than 2 hours.

A dead battery was replaced for no cost as it was purchased new in December from Illini Nissan

To sum it up, I'd say they made the car buying experience easy. The smaller size of the dealership makes you feel like they know you and care about your experience. This is the second Nissan I've purchased at Illini Nissan. Neither time did I feel like I was being pressured to buy. I took my time, they kept in touch, but they did not pester me while I was making my decision. They seem to understand it's a big expenditure and therefore a big decision. That was very much appreciated. I worked with Lauren and Wes; both were great.

We started out our morning in Bloomington and was going to buy another Toyota Rava 4 to replace the one we had, and we were treated poorly by a salesman, so we left. We had the best experience at this dealership. We were greeted on the parking lot by David Neef who was extremely helpful. The sales department around was an asset for this dealership. We had a good experience negotiating on our new car. In fact, we been telling all of our friends that was the place to go! We were introduced to everyone after we purchased our car in the service department. Kim in the financial department explained everything thoroughly. We love our new car!

This dealership is amazing, Emily and Gary made purchasing my sexy new ride a breeze all the way in Texas. They even picked us up at the airport and filled up the fuel tank. Thank you so much absolutely love my 2016 cadillac cts.

5 star all the way. I found my perfect car on the internet through this dealership. Emily and Gary made purchasing over the phone from Texas easy. They even picked us up at the airport and filled up the fuel tank. Thank you so much for making it easy to pick up my sexy new ride. 2016 cadillac cts!!!!!

Gary is great. He has been my guy for years.

What a great dealership to work with! Purchased our vehicle through the internet and everyone from salesperson to finance was a true pleasure to work with! Highly recommended.

It was a recall got me in the next day after calling took care of issue in and out half hour.

Friendly and supportive staff made the process of buy my first new car fast and easy!

They had great amenities for the customer. David Neef was awesome. He made sure I knew about my vehicle as well as taking me on a tour of the facility. He was very informative and made my experience amazing. When I visit napleton, I didn't feel as welcome as I did at Nissan. David you are so awesome in what you do which is helping the confused buyers like myself!!! Thank you again!!! I love my 23 NISSAN ALTIMA💖💖

Very friendly, no pressure and even allowed my dog to go in a test drive with us. I could not have had a better experience!!!

I scheduled an appointment online, when I got to Illini Nissian they couldn't find my appointment. Joel was VERY helpful in finding it. He got me in, the found the problem and had me on my way in no time! Thank you!

This dealership was very helpful when I was settling my mom's estate - they made it a simple and striaghtforward process to sell her car and settle the paperwork - much appreciated during a time of sadness but with so many details needing to be taken care of - highly recommend.

Lauren is amazing! I have always purchased from Nissan dealers and when we moved I was worried I wouldn't recognize the same level of customer service as I did at my previous dealer. I was wrong! From the start Lauren was kind, funny, attentive, super helpful and just overall super awesome! I'm so happy with my new Kicks!

Had a flat tire passing through Champaign went to Illini Nissan after they closed. Service manager was great and had our tire fixed. Everywhere was closed and we really appreciate this dealership.

Great experience from beginning to end. Felicia in scheduling got us scheduled quickly and was super friendly. Eric, salesman, went above and beyond when showing us the vehicle we were interested in and Wes from financing made the purchasing process transparent and easy. No pressure, very easy going environment. Thank you so much, we'll be back for sure!

First class service! I bought my Nissan Rogue from Illini Nissan one year ago. I love my car! I've had the oil changed and tires rotated twice now and it is the easiest and fastest service I've ever had!

Great customer service and great team to assist.

I was really impressed with the sales team, especially Eric G. He really listened to what I was looking for, only showed me cars that fit that criteria, and knew a lot about them. I didn't get spammy emails or texts - just solid, helpful communication. I didn't end up buying a car here, but I wanted to leave a review to say that was it was a great experience and next time I'm shopping for a car, I'll start at Illini Nissan first.

We've had our 2018 Rogue serviced here a few times now and every time has been great. I've worked with Gary most of the time I've been here and he's straightforward, helpful, and a good communicator. If you have an issue with your Nissan and you're not sure what's going on it, just come here! I took the car to another mechanic who overstated the issues with our car, and I'm so glad I took it here before having work done. These folks are honest and will not try to fix or replace anything that doesn't need to be fixed.

The sales staff are amazing! Eric ensured the delivery of my Altima was perfect. Kim took care of the financing details impeccably. All around incredible experience!

Chuck Collins is one of the best salesperson to ever deal with! Makes the buying experience a pleasant one!

I was extremely satisfied with my experience at Illini Nissan. Eric and Kim helped me through the process of my purchase. Eric is very friendly, knowledgeable, understanding and made sure I understood all features of my purchase before I bought it. As I was new to this process, he explained everything very well and made me feel comfortable through the process of my purchase. After I made my purchase he checked in periodically to make sure I was still satisfied and see if could help with any issues or questions. Kim is very friendly and helped me through the financial part, she found a plan that was best suited for me and looked out for my best interest! Great service and I definitely recommend shopping here!!
Illini Nissan - Your Go-To Nissan Dealer in Illinois
Illini Nissan is a dealership that offers low prices, great deals, and exceptional customer service in Champaign, Illinois. We are dedicated to ensuring that our customer's needs are always met. So whether you're in the market for a new car, a used car, if you need financing, or if you're just looking for service and parts in Champaign, Urbana, Savoy, Mahomet, Rantoul, Mattoon, Decatur, Tuscola, Monticello, Charleston, Danville, or Bloomington, Illinois, Illini Nissan is your go-to dealership!
Illini Nissan - A Trusted Dealership In Champaign
Illini Nissan offers a comprehensive selection of new and used cars, including sedans, coupes, SUVs, trucks, and more. Browse through our inventory easily from your smartphone, tablet, or computer! Contact us or visit us in person, browse the lot with an experienced member of our team, and test-drive as many models as you'd like. Our Monticello Nissan customers can choose from popular new models like the Altima, Sentra, Rogue, and Pathfinder. Looking to buy a used car in Champaign? Whether you're coming from cities nearby, like Monticello, Charleston, Danville, or Bloomington, Illini Nissan has you covered! Once you've chosen the vehicle that best fits your needs, we can also help you get financed. Have a vehicle for trade? We'll take it! Just use our online tool to determine what your trade is worth or bring it in and we'll give you a free appraisal. Here at your Charleston and Bloomington, IL Nissan dealer alternative, you can use your trade as a down payment, or just take the cash. Make the most of our hours and directions page to get to our dealership.
FINANCING MADE EASY FOR CHARLESTON AND BLOOMINGTON, IL NISSAN CUSTOMERS IN Champaign
Buying a new or used car can be stressful. But at Illini Nissan in Champaign, it doesn't have to be! That's because our car loan and financing specialists work hard to help you get the plan you need to buy your car. Here at your Monticello, Danville, and Bloomington, IL Nissan dealer alternative, we'll walk you through the process to ensure you understand what you're signing up for and work hard to get you a rate that works for you! If you want to start the process even before you step into the store, check out our finance pre-qualification form. So whether you're buying or leasing, count on your Charleston and Bloomington, IL Nissan dealer alternative to help you through the process.
Catering to Monticello, Charleston, and Bloomington, Il Drivers - Certified Nissan Auto Service & Repair Center in
Taking care of your vehicle's routine maintenance is crucial to keeping your vehicle on the road. Monticello, Charleston, and Bloomington, IL customers can get to Illini Nissan's auto repair center in Champaign for all their vehicle needs. Our technicians have the latest equipment at their disposal. Monticello, Danville, and Charleston drivers can count on our experienced technicians at Illini Nissan's auto service and repair center in Champaign to give their vehicle the maintenance and the care that it deserves. Plus, we also offer genuine vehicle parts. Schedule an appointment at Illini Nissan's auto repair facility in Champaign for service today, or stop by whenever it's convenient for you.
A Nissan Dealership
Want to learn more about Illini Nissan? We're here to help. Give us a call, and we'll answer all your questions, or simply stop by our dealership and speak with any of our available representatives. Monticello and Charleston Nissan drivers can get the new or used vehicle they are looking for, the financing they need, and the service they deserve at our Champaign dealership. We assure you that we will go that extra mile to make sure that you leave our showroom completely satisfied. You can rely on Illini Nissan auto service and repair department in Champaign to help you keep your vehicle running smoothly! Schedule an appointment or visit us today. We look forward to serving our Monticello, Danville, and Bloomington, IL Nissan customers soon!
Hours of Operation
Sales
Monday - Thursday: 9:00 AM - 7:00 PM
Friday: 9:00 AM - 6:00 PM
Saturday: 9:00 AM - 5:00 PM
Service
Monday - Friday: 7:30 AM - 5:00 PM
Parts
Monday - Friday: 7:30 AM - 5:00 PM