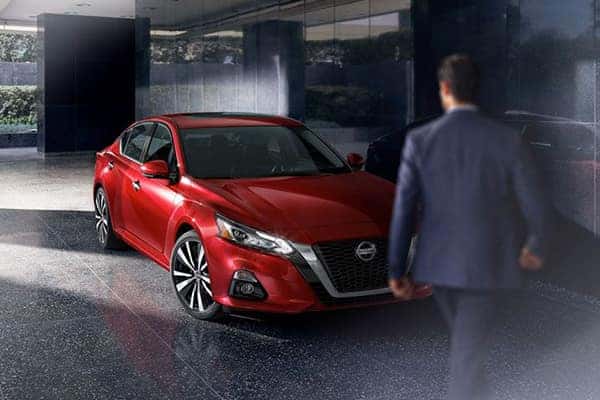 Get Approved
We'll work with you to get the car of your dreams, apply for financing now!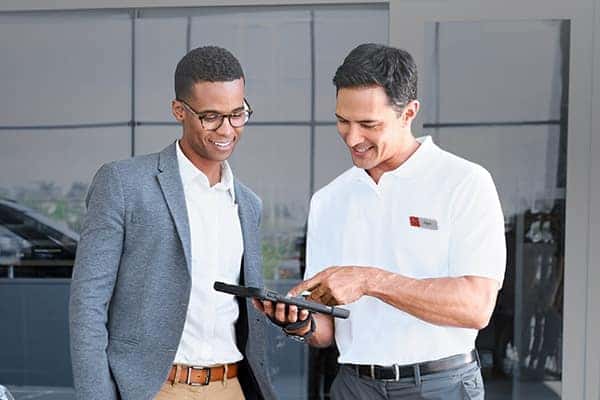 Sell Your Car
Looking to trade-in or simply sell your vehicle? Use our quick online appraisal tool to get an estimate.
Nissan


Certified Pre-Owned

Only Nissans that meet our high standards qualify for Certified Pre-Owned status. Benefits include a comprehensive inspection, clear title, warranty, roadside assistance and more.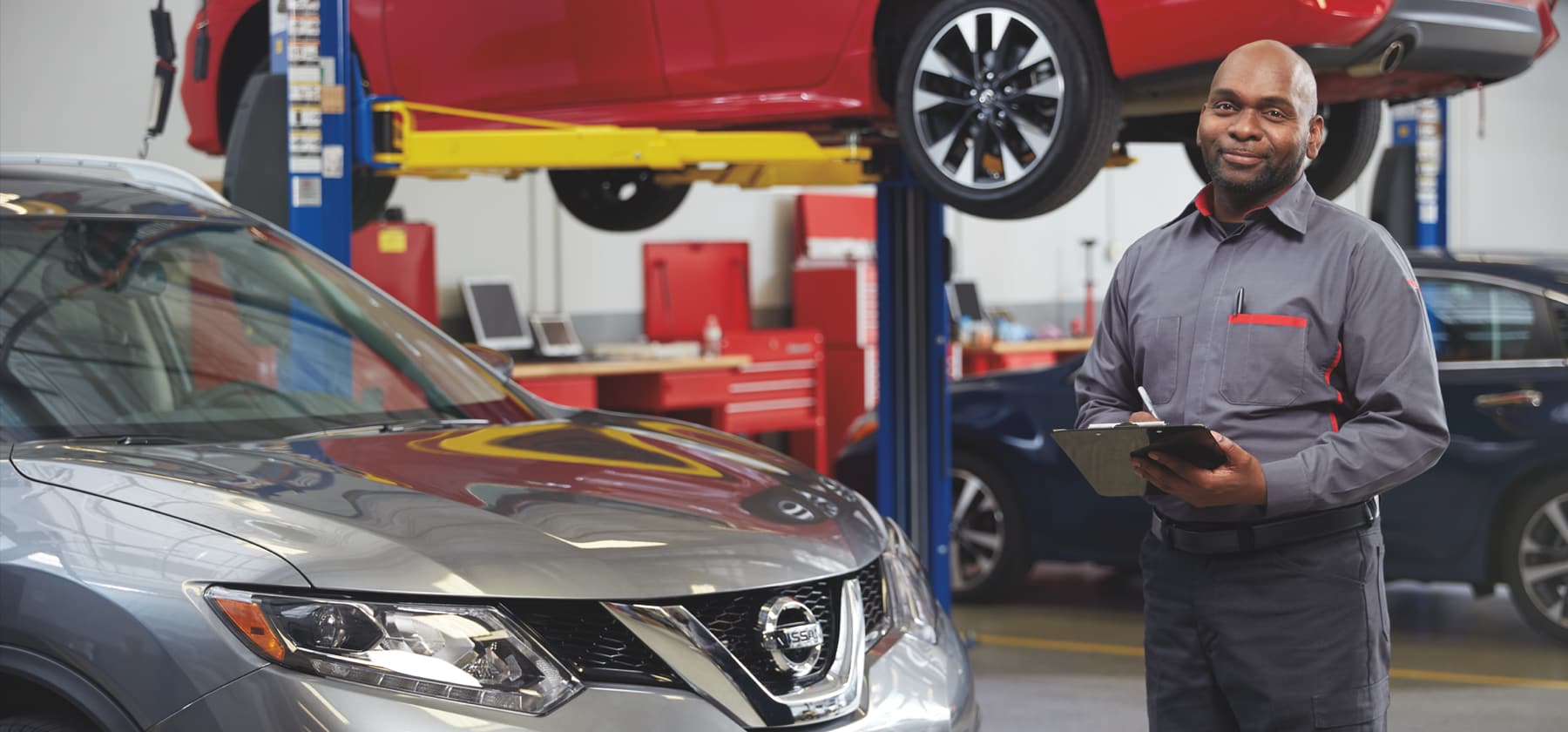 Illini Nissan


Services All Makes

Whether you have a vehicle that needs to be fixed or simply need to bring one in for routine maintenance, Illini Nissan's trained certified technicians are ready to help.
Our Recent

Reviews

Just bought a brand new Rogue Sport for my son's 19th Birthday Day!!! Great Day!!!! and a wonderful experience.

Perfect drop off and pickup

Not only do I feel I got a fair value for the work the work was done exceptionally well. I didn't realize how much the work needed to be done until it was, and greatly appreciate everything. I feel everything recommended was necessary. I was also beyond thrilled with the efforts to make sure my financing was correct even though Illini Nissan was not at all at fault for the situation. While I would have preferred to not involve them, the far far exceeded my expectations and won my loyalty as long as I am in the area.

I was very pleased with Dave Neef who helped me with the purchase of a 2021 Nissan Kicks. So polite & helpful through the entire process!! Rate him a 10 on a scale of 1-10 (the latter being the highest score). Also the sales manager, Garry Vaughn, was great too.

Lauren and Gary were amazing! After a lifetime of having a family dealership, car shopping was a new thing for us. Lauren was super informative, friendly, and not pushy at all. Gary gave us numbers right away for us to take to make our decision. We went back this evening, and were treated like family. The staff at Illini Nissan is genuine and welcoming. We came home with a 2021 Nissan Rogue! I can't wait to go back for my first car wash and say Hi!

Zach, the salesman listened to what I was looking for. He found the exact color inside and out, with more amenities then I expected. My schedule changed the day i said i would pick up the car. The finance person stayed passed the closing time and made sure I understood all aspects of the purchase. Great experience.

I drove up from georgia and my ac compressor seized which caused the serpentine belt to be torn on saturday afternoon. Nissan Illini fixed it on Monday quickly to make me drive back home. Thanks guys for the quick service

Excellent customer service

Zack is awesome. This person is knowledgable about every bit and piece of a Nissan. Zack is super friendly, helpful, and respectful. I enjoyed doing business and communicating with Zack. Definitely the go to person if you are interested in buying a Nissan.

I typically never write reviews however my experiences I felt as though needed to be shared. I was employed with Illini Nissan for roughly 5 months. During this time I faced a lot of life challenges in which lead to me leaving the position. However I will say it time in time again, Illini Nissan has THE BEST MANAGEMENT TEAM I HAVE EVER SEEN. The entire time I was there, any challenge I faced, they were there to support me. They are simply some of the most understanding people I think you will ever meet in a workplace. They care about their employees, and it clearly shows time and time again. I would highly recommend this job to anybody. It's hard to find employers who still care about their people. But this place goes above and beyond to show their employees how much they care about them. Thank you Illini Nissan for my employment, my next vehicle purchase will only be coming from you guys!

Everyone at Illini Nissan was amazing, I never felt pressured and they walked me through the whole process, a big Thank you to Lauren and Linda. Highly recommend Illini Nissan

Very thorough and great service as usual!

My expectations have been to receive superb service which is what I received from Gary and his team once again.

The staff at Illini Nissan went above and beyond the gold standard. The people I dealt with: Zach, Andy and Kim were all very personable, friendly, knowledgeable and honest. I appreciate the timely manner in which they put everything together to make my experience top rate. Thank you Illini Nissan!!

I had an oil change and a recall service done, they completed them in less time than I was told. Which was a surprise. Overall an excellent job and the oil change was very competitively priced. Will be back

Gary McCaskill consistently supplies excellent service each time I have my car serviced. He is very knowledgeable, professional, and friendly. Rick Swearingen

We always receive excellent service @ Illini Nissan! Mendy is an Awesome service advisor!

Everyone was above exception with helping me with getting a new vehicle

Illini Nissan is very good place for me. It is easy to schedule the service, everything goes pretty fast and the personal is very polite and knowledgeable. I would recommend this place for car shopping and for car service.

This was our third Nissan we purchased from Illini Nissan. We have never been disappointed. From our salesperson Laura to the Finance person Olivia, we had a great experience! Thank you! Love my new Nissan Sentra!

Quickly diagnosed problem and fixed it same day. Kept me informed.

I have been to a lot of service centers in my 59 years living in Urbana and I can say Illini Nissan is the friendliest and best service center I have taken my car into. I spoke to both servers reps and they were so nice and well informed.
Illini Nissan - Your Go-To Nissan Dealer in Illinois
Illini Nissan is a dealership that offers low prices, great deals, and exceptional customer service in Champaign, Illinois. We are dedicated to ensuring that our customer's needs are always met. So whether you're in the market for a new car, a used car, if you need financing, or if you're just looking for service and parts in Champaign, Urbana, Savoy, Mahomet, Rantoul, Mattoon, Decatur, Tuscola, Monticello, Charleston, Danville, or Bloomington, Illinois, Illini Nissan is your go-to dealership!
Illini Nissan - A Trusted Dealership In Champaign
Illini Nissan offers a comprehensive selection of new and used cars, including sedans, coupes, SUVs, trucks, and more. Browse through our inventory easily from your smartphone, tablet, or computer! Contact us or visit us in person, browse the lot with an experienced member of our team, and test-drive as many models as you'd like. Our Monticello Nissan customers can choose from popular new models like the Altima, Sentra, Rogue, and Pathfinder. Looking to buy a used car in Champaign? Whether you're coming from cities nearby, like Monticello, Charleston, Danville, or Bloomington, Illini Nissan has you covered! Once you've chosen the vehicle that best fits your needs, we can also help you get financed. Have a vehicle for trade? We'll take it! Just use our online tool to determine what your trade is worth or bring it in and we'll give you a free appraisal. Here at your Charleston and Bloomington, IL Nissan dealer alternative, you can use your trade as a down payment, or just take the cash. Make the most of our hours and directions page to get to our dealership.
FINANCING MADE EASY FOR CHARLESTON AND BLOOMINGTON, IL NISSAN CUSTOMERS IN Champaign
Buying a new or used car can be stressful. But at Illini Nissan in Champaign, it doesn't have to be! That's because our car loan and financing specialists work hard to help you get the plan you need to buy your car. Here at your Monticello, Danville, and Bloomington, IL Nissan dealer alternative, we'll walk you through the process to ensure you understand what you're signing up for and work hard to get you a rate that works for you! If you want to start the process even before you step into the store, check out our finance pre-qualification form. So whether you're buying or leasing, count on your Charleston and Bloomington, IL Nissan dealer alternative to help you through the process.
Catering to Monticello, Charleston, and Bloomington, Il Drivers - Certified Nissan Auto Service & Repair Center in
Taking care of your vehicle's routine maintenance is crucial to keeping your vehicle on the road. Monticello, Charleston, and Bloomington, IL customers can get to Illini Nissan's auto repair center in Champaign for all their vehicle needs. Our technicians have the latest equipment at their disposal. Monticello, Danville, and Charleston drivers can count on our experienced technicians at Illini Nissan's auto service and repair center in Champaign to give their vehicle the maintenance and the care that it deserves. Plus, we also offer genuine vehicle parts. Schedule an appointment at Illini Nissan's auto repair facility in Champaign for service today, or stop by whenever it's convenient for you.
A Nissan Dealership
Want to learn more about Illini Nissan? We're here to help. Give us a call, and we'll answer all your questions, or simply stop by our dealership and speak with any of our available representatives. Monticello and Charleston Nissan drivers can get the new or used vehicle they are looking for, the financing they need, and the service they deserve at our Champaign dealership. We assure you that we will go that extra mile to make sure that you leave our showroom completely satisfied. You can rely on Illini Nissan auto service and repair department in Champaign to help you keep your vehicle running smoothly! Schedule an appointment or visit us today. We look forward to serving our Monticello, Danville, and Bloomington, IL Nissan customers soon!
Hours of Operation
Sales
Monday - Thursday: 9:00 AM - 7:00 PM
Friday: 9:00 AM - 6:00 PM
Saturday: 9:00 AM - 5:00 PM
Service
Monday - Friday: 7:30 AM - 5:00 PM
Saturday: 7:30 AM - 4:00 PM
Parts
Monday - Friday: 7:30 AM - 5:00 AM
Saturday: 7:30 AM - 12:00 PM