A Step-By-Step Guide to Shopping for a Used Car
Buying used is the way to shop for a car these days, especially due to the fact that you're able to get so much more for your hard-earned money. You get to shop from a bigger, better selection of vehicles, plus you get to take advantage of features like upgraded appointments, cutting-edge tech, and more driver-assist features, all for less than you'll find in brand-new models. You've made the decision to buy a used car, and now all you have to do is find the right car and dealership for your purchase. You type in "used car dealerships in Champaign, IL" into your browser, and your eyes widen at all of the choices, but only one dealership can answer all of your questions properly, and that's Illini Nissan. Whether you want to know what is a good mileage and age for a used car or how to choose the best used car for your travels, rest assured we can help you every step of the way.
Step #1: Get an Idea of What You Want
The first step is perhaps the most fun, and in order to find a used car, you want to be sure that you know what you need in a vehicle. For instance, if you're a frequent commuter, you want a vehicle that's fuel-efficient and comfortable. You may be interested in a vehicle for your family, which means you prioritize space and functionality. Perhaps it's a pickup truck that's on your mind that will be the ultimate companion during your workday. No matter what you're looking for, it resides in the used lot, so narrowing it down is the first step of the process.
You'll also want to take into consideration some of the qualities of a used car because used cars are a totally different ballgame than brand-new options. For example, used cars have more miles on them than newer cars, and they're older too, so what is a good mileage and age for a used car? Is it more important to consider the age of the vehicle or the miles on its odometer? Well, according to the pros at the U.S. Department of Transportation – Federal Highway Administration, drivers on average put about 14,300 miles on their vehicles in 2019, and once the pandemic hit, that number dropped about 10%. This means that vehicles that are about four years old may have up to 57,000+ miles on them; more if they're older.
Regardless of the miles driven, perhaps what's most important is how well the vehicle in question has been maintained. From regular oil changes to multi-point inspections, tire rotations to repairs, the better the used car has been taken care of, the more dependability it will bring to your ride. Age is also another factor to consider, which makes Certified Pre-Owned (CPO) vehicles popular for many car shoppers. Cars that are a part of CPO programs are typically newer models with lower mileage, which allows you to shop used while taking advantage of relatively new models. These are all things to take into consideration before you even step foot onto a dealership's lot because preparation will ensure that you're getting the car that's right for you, one that won't let you down.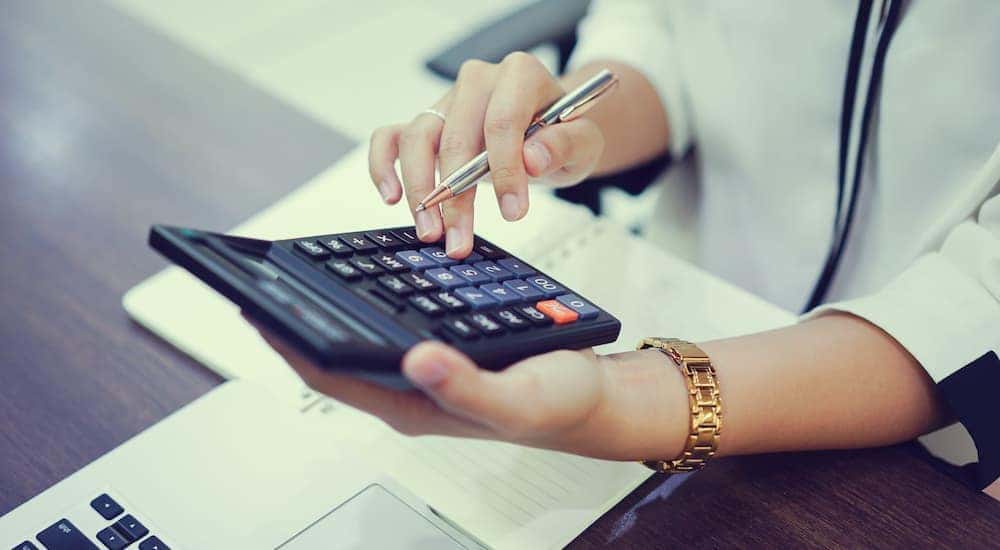 Step #2: Set a Budget
Once you have a good idea of what you want in a car, knowing what you're able to afford is the next step. It's important to note, in step #1, that you should just be getting an idea of what you want, not picking out the car that's loaded up with all of your favorite features. Making a list and knowing what you want when it comes to age and mileage is a great place to start before you get into all of the details. The biggest detail is price, so figuring out what you're willing to pay for a used vehicle is crucial to the process. This is where working with an experienced finance team will come in handy to help you find the rate that works for you with a payment plan that works with your budget.
The best thing about buying used is that you have so many options, which makes it easier to find a vehicle that will match your needs. If one vehicle is a little out of your price range, there are plenty of others that will meet your financial requirements, which is a big advantage of buying used. We recommend getting started on our website, as you're able to apply for financing, value your current trade if applicable, and chat with our pros about your vehicle finance needs. This way, once you stop by and start test driving options, you know exactly what you can afford.
Step #3: Take a Close Look at Your Options
You have an idea of what you want and the qualities you're looking for in a vehicle. You also know how much you can afford. Now, it's time to take a look at your options. This means paying attention to the details, like the condition of the vehicle. Remember, ask questions about its service and maintenance history and get records, if you can, to be sure that the vehicle you're looking at has been properly maintained.
Inspect the inside and outside of the vehicle for noticeable damage, like rust or unusual wear and tear. Be sure to take notice of the paint and make sure it's uniform throughout. Excess paint or mismatched paint may mean that the vehicle has been in an accident and has been repaired. Pay close attention while you're driving the car to ensure that it's handling correctly and not pulling to the side, shaking, or driving erratically. You'll also want to be sure that all electronics work properly and no dashboard warning lights illuminate during your test drive.
It's also important to speak with the dealership and ensure that you're getting all the information about the car, including a vehicle history report. If a dealership doesn't divulge this information, chances are there's something wrong with the vehicle. From a visual inspection to an in-depth analysis, you'll want to be sure that you're given ample time in which to make your decision. If you feel rushed during this process, it may mean that something is amiss with the vehicle, and the last thing you want to do is choose a vehicle that has hidden problems.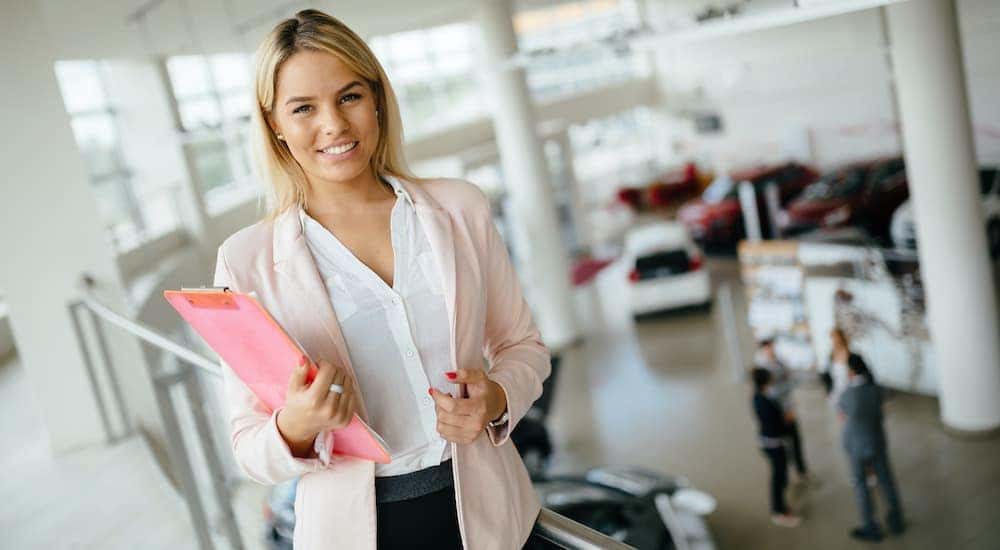 Trust Your Dealership
The right dealership will provide you with transparency throughout the whole process. The sales team won't rush you, and they'll be quick to deliver all of the information you request about the vehicle. This is why working with Illini Nissan is a top choice for many area drivers, due to the level of service we deliver to our customers, as well as our outstanding inventory of quality used vehicles. Remember, there is a way to shop for a car, and doing plenty of research and figuring out exactly what you're looking for will help you make the right decision. Let our team help you through the process, assisting you when it comes to figuring out what you want out of a vehicle, what your budget is, and what model will undoubtedly deliver the ride you're looking for, whether it's for your daily commute or weekend adventure.
It's important that you choose wisely, not just with the car you pick but also with the dealership you choose to work with for your purchase. Buying a car is a big decision, one that has the potential to impact your travels on many levels. When you're prepared and work with a dealership that you can trust, you can expect to get a vehicle that will perfectly complement your travels, all for a price that you can afford, adding value to your travels that's simply unmatched.