Getting a Used Nissan Frontier Is Easier Than You Think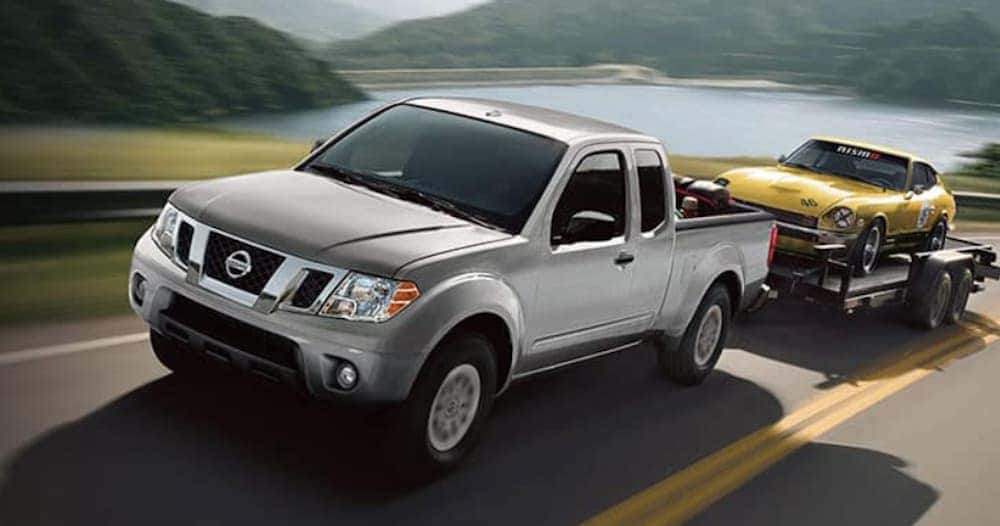 The term "used car" carries somewhat of a stigma. More often than not, the thought of something being "used" has connotations of no longer being up to the standards of quality that a "new" model might have; however, that couldn't be further from the truth when it comes to vehicles, especially Nissan vehicles. Buying a used vehicle is practical, not to mention cost-effective for many who live their lives on a budget. Besides, just because a vehicle has had a previous owner does not mean that it doesn't have all of the exciting new tech, power, and features that used models come with. You can even find yourself searching the used Nissan dealer near you for higher trims of your favorite vehicle.
When it comes time to shop for a used vehicle, you need to find a dealership with a good selection and the knowledge to answer all of your questions. Luckily, here at Illini Nissan, we have a wide variety of used options to choose from, and we can offer suggestions as to which vehicle will best fit your wishlist. Whether you want something small or something big, we can help. For example, if you want something midsize that can handle a little bit of work and a little bit of fun, then we would recommend the Nissan Frontier.
Why Nissan?
Purchasing a vehicle is more than just buying a product to use and dispose of; it's an investment. You're bringing something home that you plan on getting the most out of, and whatever you're getting has to be reliable, practical, and available within the confines of your budget. When it comes to making the right choice that properly embodies these categories, you want a brand that you can trust. Ever since its inception, Nissan has continually pursued innovation and design to fine-tune the vehicles they manufacture. From sports cars to sedans, it doesn't take long to see why there are so many on the road, and owning a used Frontier will allow you to experience that same innovation firsthand.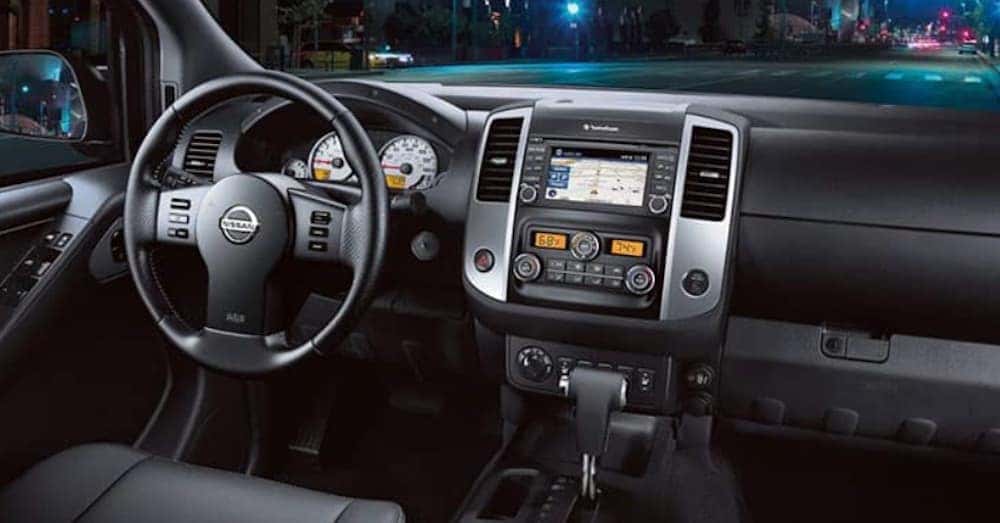 Aged Like a Fine Wine
The aging process for wine is a very complex science that requires delicate touch and experience. Finding the right bottle requires finding a fermented mix that's not too old but not too recent either. The 2013 Nissan Frontier is just such an item. Depending on what color scheme you find, it might not have the same color or consistency of merlot, but you'll see the vintage quality that permeates through the entire brand.
Going back to 2013, Nissan focused on versatility during the year in question. Two engines were equipped, both of which possessed exceptional performance.
You don't have to be old to be wise, and you don't need the biggest horse in the stable to be productive and function at a high level. This analogy applies to the 2.5L 4-Cylinder engine that powered several 2013 Frontiers. Packing 152 ponies and connected to either a 6-speed manual or 5-speed automatic transmission. Achieving an average combined 19 MPG makes for a very economical option.
If you're in the market for a truck that's more of a workhorse, not to worry, Nissan had you in mind with its offering of a 4.0L V-6 for the Frontier. The transmission options were available for both engine types, preserving uniformity among the two. If you find an option with the V6 under the hood, you can expect to get around 6,300 lbs of towing capability. The 261 horsepower and 281 lb-ft of torque will ensure that you get your work done on time and have plenty left over for play (because what's the point of one without the other?) While this is a specific model, you'll find similar power and performance from any of the second-generation models, with some vehicles getting better power as the years go on.
Tried, Tested, and True
The above specifications are impressive, wouldn't you say? Keeping up with the technological changes in certain makes and models requires staying on top of industry news and "keeping up" with the Jones's so to speak. The engine models available on the 2013 Nissan Frontier stayed firmly in place until 2020 when both engines and transmissions were replaced with a 3.8L V6 and an upgraded 9-speed automatic transmission. So, you may find yourself behind the wheel of an even more powerful Frontier if you buy a recent used model, plus you'll get all of the upgraded tech and features that you may not find in other used options. Make sure you check out those higher trim older models, though, because you may be surprised by what kind of power and features they have.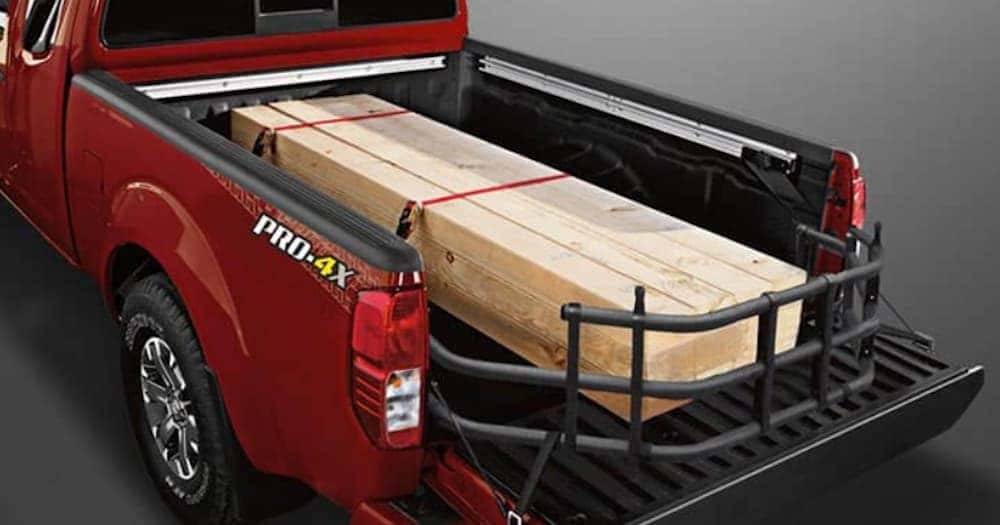 Economic Incentives
As you've probably learned from the countless commercials extolling the low prices of some used cars, they cost less than a new vehicle. This is an advantage when you decide to purchase a used Nissan Frontier. Aside from being consistent in quality and lasting upwards of 200,000 miles, their cost is relatively inexpensive.
As you saw in an earlier section, the advantages held by a Nissan Frontier manufactured in 2013 are still impressive, even by today's standards which have changed considerably since then. Keep some of these specifications in mind when you're shopping. You can find an upper-tier trim Frontier with low mileage in the ballpark of $20,000. This is considerably less than the starting MSRP of most used trucks. If you find yourself feeling apprehensive about any Frontier you're thinking of buying, just remember to ask us questions about the vehicle's history, and we'll be glad to answer them. Don't miss out on an excellent used Frontier just because it's an older model.
A major part of the economic incentive for purchasing a used Frontier is the low cost of maintenance. Many people don't consider repairs and maintenance when purchasing a car. Understandably so, it's very easy to think of it as a "problem that lies down the road" or a hypothetical situation. However, keeping your Frontier properly maintained will help keep it on the road for a longer period of time, even past 100,000 miles, and Nissan parts and services tend to be on the cheaper end of the spectrum with their reliable nature, meaning you can experience less time with your vehicle in the shop.
Not Plain in Champagne (Illinois, that is)
Illini Nissan is Champagne, Illinois is your above average, high-quality Nissan dealership. You've taken the time to read about Nissan's exceptional quality and economic benefits. At Illini Nissan, we embody those same virtues and will stop at nothing to help pass them to you. Whether you're in the market for a used Frontier, a brand new Nissan, or a Certified Pre-Owned option, we treat every vehicle like it was our own. Getting you behind the wheel is our passion, and more than anything, we want you to come back. We offer parts and service, and all of our technicians are highly trained professionals who know the inner workings of your vehicle and want to do everything they can to keep it working for you, no matter what year it is from. Trust us to help you find the perfect used Nissan option and to keep it in good running order for as long as you own it.