Leveling Up Your Commute: Top Picks for Champaign Drivers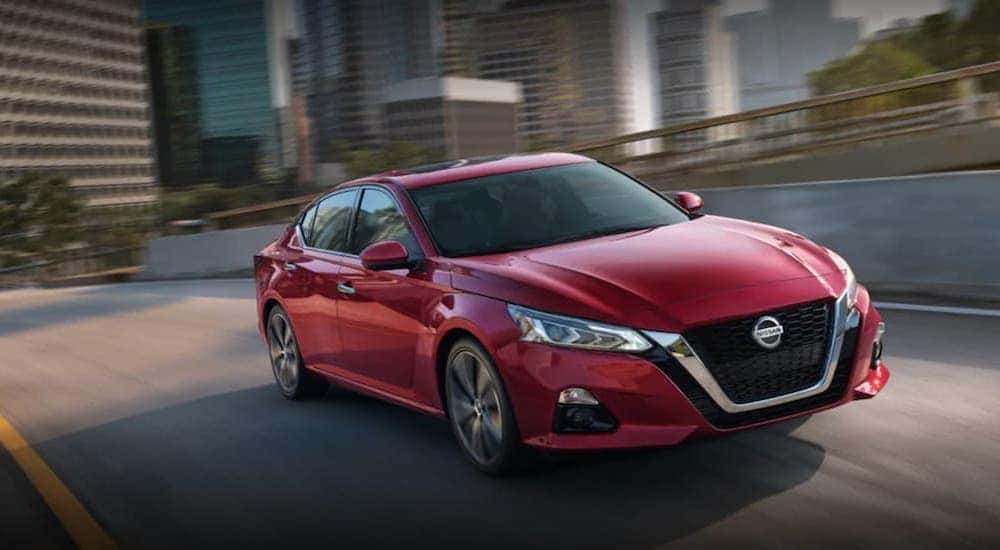 How long is your commute? Champaign drivers have one of the shortest commutes in America at 18.5 minutes compared to the national average of 26.4 minutes. However, regardless of the length of your commute, your vehicle sets the tone for your time behind the wheel. That's likely why you're searching for used cars in Champaign, IL, hoping to find the perfect vehicle that will upgrade your commute and keep more money in your wallet.
You're already off to a great start by shopping for a used model. Although new cars are enticing, their high sticker prices and rapid loss in value are a harsh reality. By shopping for a used model, you're avoiding this rapid depreciation, paying closer to the actual value of the car, and getting a better-equipped model for a fraction of the price. What's not to love? So, what cars are the best for Champaign drivers and will save you the most money? Let's find out.
Most Efficient: Toyota Prius
The Toyota Prius needs little introduction after setting the standard for hybrids across the automotive industry since the early 2000s. The Prius is a staple among commuters because of its exceptional fuel efficiency and its healthy suite of features. For example, the 2017 Prius earned high marks for its efficiency, with its hybrid powertrain rated for up to 58 MPG in the city and 53 MPG on the highway. Even shopping for a newer model like the 2019 Prius with all-wheel drive doesn't sacrifice fuel economy, with the hybrid averaging 52 MPG in the city and 48 MPG on the highway.
What else makes the Prius so popular? Toyota's reputation for reliability carries a lot of weight in the automotive industry, making the Prius an attractive option among commuters looking to make a wise investment. Toyota repays this investment in two ways. First, it enhances the Prius' versatility by offering an all-wheel drive option. Second, it adds value with a long list of standard features like smartphone integration, Amazon Alexa, and an expansive suite of advanced safety and driver-assist tools that make your commute worry-free.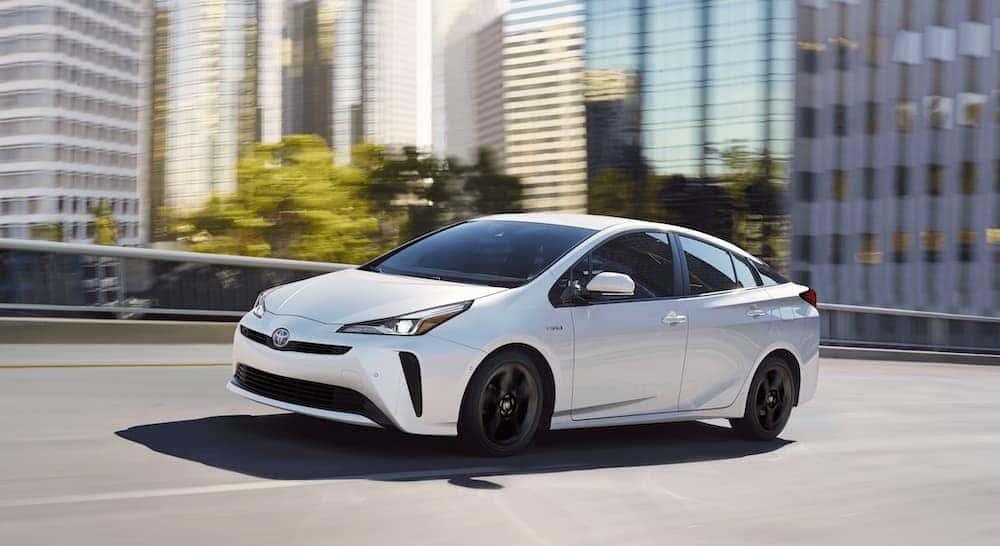 Best Ride: Nissan Altima
Regardless of the length of your commute, you deserve to be comfortable in the driver's seat. No other automaker believes this more than Nissan, which is why the Altima earns a coveted place on our list. So, what makes the Altima so comfortable?
Nissan spent over a decade researching driver fatigue and its impact on safety. This research led Nissan to a unique discovery––that astronauts don't experience muscle fatigue because of the weightlessness of space. Using NASA research as inspiration, Nissan developed the Zero Gravity seat with over a dozen pressure points to mimic this weightlessness and enhance driver comfort.
The Altima's Zero Gravity seats guarantee your comfort anytime you're behind the wheel, which is a great way to upgrade your commute. The 2019 Altima is especially attractive because it offers Nissan's exclusive seating, introduces more capable powertrains, and debuts Nissan Intelligent Mobility safety and driver-assistance technology. For example, the Altima's Safety Shield 360 with Rear Automatic Braking adds a virtual spotter to the sedan that keeps an eye on your front, rear, and sides by alerting you to potential collisions. In addition, ProPILOT Assist can transform your highway commute by providing steering, braking, and acceleration input, allowing you to cruise with minimal effort.
Most Versatile: Honda Fit
Although Honda dropped the Fit from its lineup in 2020, it remains one of the most popular used Hondas you can find. Why? It's praised for being fun to drive and incredibly versatile. Yes, there's more to the tiny Fit than what meets the eye. Promising to put the "fun in functional," the Fit is full of surprises. While its small exterior might imply its interior is cramped, that's far from the case. For example, the 2019 Fit offers a class-leading cargo capacity of 52.7 cu.ft. This spaciousness makes the Fit ideal for hauling cargo, while its expansive second row ensures your passengers have plenty of room.
Along with its versatile design, the Fit is remarkably efficient and laden with innovative features that make it an outstanding value. When equipped with Honda's renowned continuously variable transmission, the 2019 Fit gets up to 33 MPG in the city and 40 MPG on the highway. Navigating the streets of Champaign or long drives along I-57 is also stress-free with the Fit's Honda Sensing suite. The suite includes features like a Collision Mitigation Braking System with Forward Collision Warning, Lane Keeping Assist System, and Road Departure Mitigation with Lane Departure Warning. With the Fit also offering smartphone integration and a high-resolution touchscreen display, you have everything you need within reach.
Most Luxurious: Chrysler 300
If you're looking for luxury, look no further than the Chrysler 300. The opulent sedan is one of the best values on the used lot. First introduced in 2005, we recommend shopping for a second-generation 300 built after 2015. Chrysler debuted the second-generation 300 in 2011 but made vast improvements to the sedan in 2015 with the addition of the fourth-generation Uconnect infotainment system, smartphone integration, and an expansive 8.4-inch touchscreen display.
Another huge selling point for the Chrysler 300 is that you can easily find the luxury sedan with unique appearance packages. For instance, the Exterior Sport Appearance Package for 2017 outfits the sedan with an aggressive front fascia, sculpted side sills, and a rear spoiler. For a truly unique aesthetic, look for the 2017 Chrysler 300S with the Alloy Edition Package since this blacks out the exterior and adds Black Nappa leather upholstery with exclusive Caramel stitching and accents.
Most Popular SUV: Ford Escape
Our list wouldn't be complete without one of America's most popular SUVs––the Ford Escape. The Escape made history in 2005 when it unveiled its hybrid powertrain, making it the first hybrid SUV in the world. As a result, the Escape became a top choice among commuters, especially those looking for the higher driving position of an SUV without sacrificing efficiency or handling.
The 2020 Escape is an excellent find on the used lot because you can find it with a traditional gas engine, as a hybrid, or as a plug-in hybrid. These options make it easy to find the best Escape for your needs. Along with multiple powertrains, you'll also find the Escape offers one of the industry's most expansive suites of connectivity, safety, and driver-assist features. For example, the 2020 Escape comes standard with Ford's Co-Pilot360 suite, with top-tier trims equipped with voice-activated navigation and Adaptive Cruise Control with Stop-and-Go Lane Centering to make your commute in rush-hour traffic more enjoyable.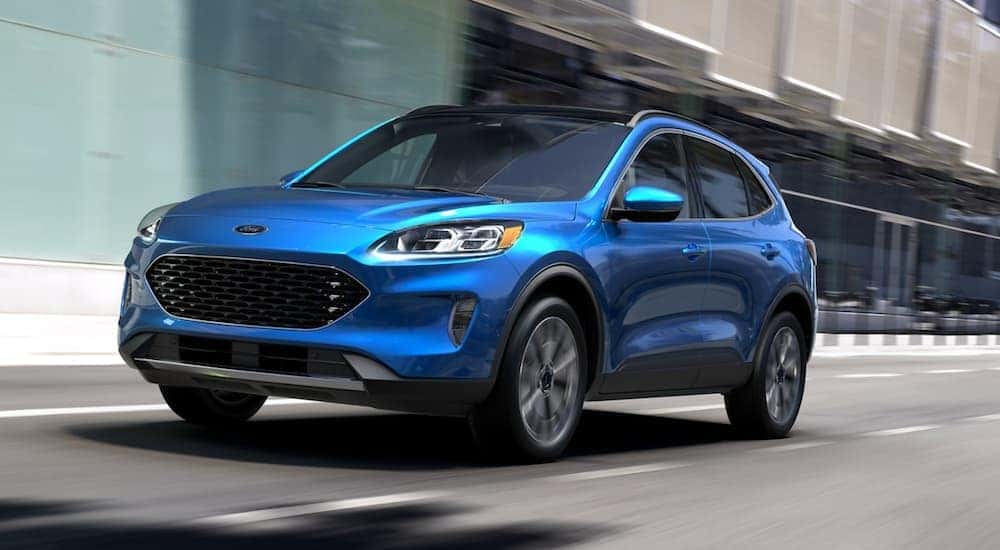 It's Time to Level Up Your Commute
Although Champaign drivers have one of the shortest commutes in America, that doesn't mean you don't deserve to enjoy your time behind the wheel. Fortunately, automakers like Nissan, Ford, Honda, and Toyota share our perspective and offer an expansive lineup of vehicles that can take your commute to the next level. So, what will you choose?
We've shared our list of the best picks for Champaign drivers, but there's only one way to find the model that will meet all your needs. That answer comes from behind the wheel. Visit us to test drive your top picks and determine which model checks every box on your must-have list. It's a rewarding process and one that always ends with a clear winner.