What Can You Expect From the Nissan CPO Program?
Time and time again, we find our customers confused about what it means when a vehicle is labeled as Certified Pre-Owned (CPO) and how that makes them different from a regular used vehicle. We get it! CPO just seems like a fancy name that gets slapped on a vehicle so we can charge more for it, but that simply isn't the case. Certified Pre-Owned vehicles are more than just a name; they come with extra benefits, assurances, and warranties that you just won't get when you purchase a vehicle used. But why should you be searching for "certified used Nissan near me" rather than just "used Nissan near me?"
You may have heard about some of the advantages of purchasing a CPO vehicle, but it's not just one thing that makes CPO vehicles worth your while––it's the sum of all its parts. Certified Pre-Owned programs are a way for manufacturers to show consumers that they back the construction of their vehicles, and Nissan offers one of the best programs in the business. All CPO vehicles have strict mileage and age limits, and they must pass an inspection to make sure they are in good working order. However, there is even more to the CPO program than that, so let's dive in and see what a CPO Nissan vehicle can offer you.
Two Levels of Certification
Something that separates Nissan from some of its competitors' CPO programs is that Nissan has two levels of certification: Nissan Certified and Certified Select. Nissan Certified vehicles have more strict criteria they have to meet in order to qualify for certification, while Nissan's Certified Select is more lenient with how it grades its vehicles, which vastly expands your options.
Nissan Certified is the main level of certification that covers the newest models in the best condition. In order for a vehicle to be eligible, it must be no older than six model years and have less than 80,000 miles on the odometer. To be considered for the Nissan Certified Program, the car must have a record void of any severe blemishes like vehicular accidents, and you will be provided with a CARFAX vehicle history report so you can see what the vehicle has been through. Arguably the most important part of the certification process is the 167-point inspection each vehicle undergoes before appearing on the sales lot. If the technicians notice anything off during the inspection, it will be repaired or replaced, and if there are any active recalls, they will be done before the vehicle is put up for sale.
Nissan Certified Select vehicles, like their certified counterparts, must have been released within a certain time frame, but in this case, it's ten years or sooner. A ten-year timeframe is far more generous than the six years seen in the Nissan Certified program. Nissan Certified Select vehicles are also guaranteed to have under 100,000 miles traveled on the odometer, which is 20% more than a Nissan Certified vehicle gives you. Lastly, Certified Select vehicles also undergo a detailed inspection process performed by a trained Nissan technician, but it's an 84-point inspection that still covers the fundamentals but not so much the minutia as the Nissan Certified inspection entails. While Certified Select may not seem as great as Nissan Certified, it's still pretty great that Nissan has enough confidence in its vehicles to offer an extended version of certification and coverage that many other brands don't.
Warranties You Get at Each Level of Certification
With the purchase of a Nissan CPO vehicle, you will get a limited warranty that covers your vehicle in case of a failure caused by manufacturing. The length of warranty coverage you receive is dependent on whether you purchased a Nissan Certified or Certified Select vehicle because while both cover many of the same components, the two warranties are vastly different. With the Certified Select vehicles, you'll get a 6-month/6,000-mile limited warranty, which gives you plenty of time to get a feel for your new purchase and catch potential problems. This is especially great if the vehicle you are getting is over the 90,000 mark, as this is when things may begin to fail. The limited warranty includes coverage for a host of powertrain-related parts, and the warranty protects you from manufacturer-based errors like faulty wiring, transmission troubles, and more.
Opting for a Nissan Certified vehicle gives you more coverage than the Certified Select. Nissan Certified vehicles come with a seven-year/100,000-mile limited warranty that starts on the date of the original vehicle sale. This means that if anything major goes wrong with your engine components, you'll be covered.
With both levels of certification, you will get 24/7 roadside assistance, a CARFAX report, and some type of vehicle service. Certified Select vehicles have one complimentary service visit included, while Nissan Certified vehicles have the first year of maintenance pre-paid. If you were to buy a regular model from the used lot, what you see is what you get, but buying a Certified Pre-Owned model from either level will give you plenty of benefits and assurances to make it worthwhile.
Some Vehicles You Can Find CPO
Nissan has a vast lineup of vehicles ranging from SUVs and trucks to sedans, sports cars, EVs, and more. Because Nissan's lineup is large, this not only gives you a fair amount of choice when shopping for a new or used vehicle, but the CPO selection covers a vast amount of models as well. So if you're ready to shop, what Nissan models should you be keeping an eye out for on the Certified Pre-Owned lot? Well, that depends on you.
One of the most recommendable vehicles in Nissan's lineup is the Kicks SUV, which is Nissan's most cost-effective SUV in the lineup. For drivers who want an SUV that doesn't break the bank, the Nissan Kicks is a phenomenal deal, especially if it's a CPO model. The Kicks has been in active development since 2016, so almost every Kicks model can be eligible for at least the Nissan Certified Select CPO program for the next few years. The advantage to this? You'll have a familiar and modernized feature set regardless of which Kicks model you purchase.
Alternatively, if you are more interested in a sedan, whether it's for commuting, errands, or cruising, you should look no further than Nissan's two most popular cars. Similarly to the Kicks, the Versa and Sentra are two cost-effective sedans in Nissan's lineup that are reliable and long-lasting. These vehicles go for relatively cheap when they are purchased new, so finding a CPO vehicle in new-like condition will feel like a steal. If you're looking for something a bit bigger with more performance while still keeping costs low, the Altima is a decent pick.
Don't forget about all the other vehicles Nissan makes. If you have a big family, the three-row Pathfinder or Armada are going to be best for you. If you need something for work or hitting the trails, look for a certified Frontier or Titan pickup truck. CPO vehicles aren't limited to specific body styles, models, trims, or price ranges, so have fun checking out all the different models available to you in gently-used condition.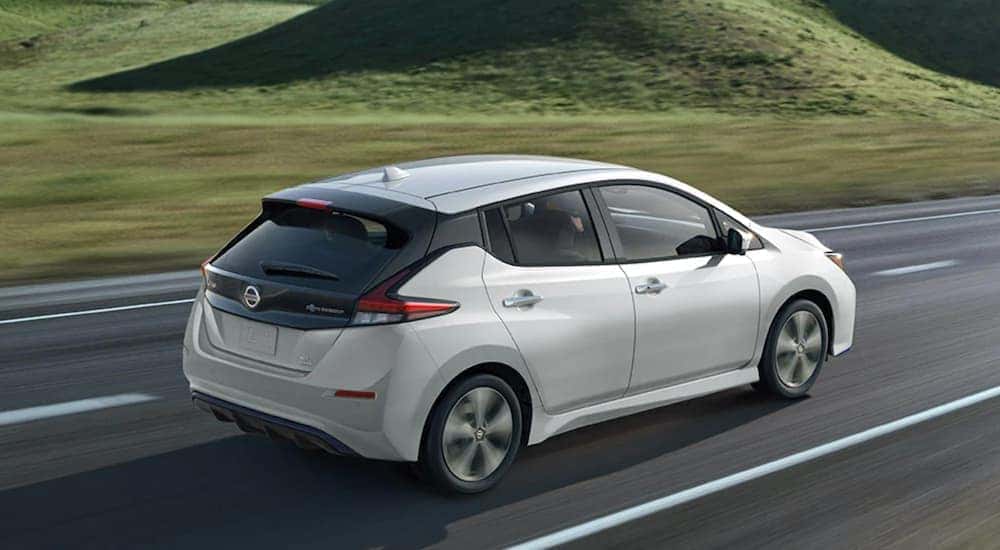 CPO Is a Go
Certified Pre-Owned vehicles are the future in many ways. CPO vehicles give customers the freedom to tailor their purchases in a way that was never possible before. On the one hand, you have the benefits of purchasing a new vehicle, such as a limited warranty and roadside assistance, and on the other hand, you have the lower price that comes with something used. If you have any questions about the Nissan CPO program or want to check out some of these models for yourself, the experts here at Illini Nissan are ready to help.