What Makes the Nissan Maxima a Great Option for Budget-Conscious Families?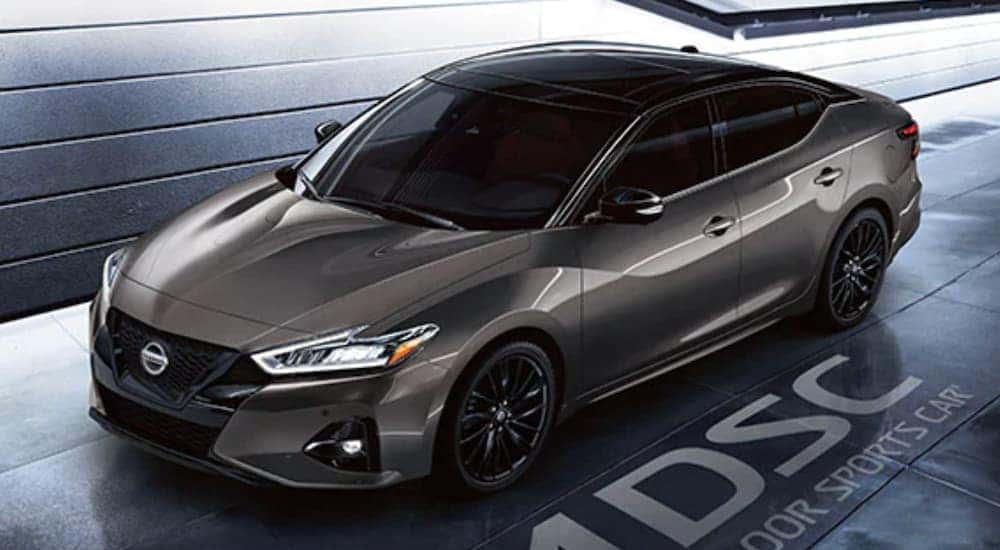 What makes the Nissan Maxima a great choice for your next vehicle purchase? When it comes to choosing an affordable car that is both comfortable and reliable, the Nissan Maxima truly stands out among its competitors. It is stylish and elegant enough to transform you into a trendy executive while still being functional enough to accommodate your entire family on their day-to-day errands. Not only that, but it is relatively easy to find the Nissan Maxima for sale. All you have to do is hop on down to Illini Nissan, your local Nissan Maxima dealer, and ask to see the many available options.
Each year's model of the Nissan Maxima sports a beautiful exterior and interior. It features an aerodynamic design and plenty of cargo space. The car's power flows from its innovative engine, which is both powerful and fuel-efficient. Whether you're looking to buy a brand new Nissan Maxima or you're considering an older, used model, rest assured that the Nissan Maxima is not only affordable but lasts for several years without requiring too many repairs.
Fuel Efficiency Through the Years
Since the very first Nissan Maxima in 1981, this vehicle has proven its commitment to good fuel efficiency. Nissan has consistently improved the Nissan Maxima's fuel economy, so you can have high performance whenever and wherever you need it. Nissan takes pride in designing and manufacturing cars that are fuel-efficient and easy to maintain.
The Nissan Maxima is a great option if you're looking for an affordable car that is not only stylish but delivers on performance and functionality. It also has very good gas mileage, even into its older years. For example, the 1984 version of the Nissan Maxima is able to achieve up to 26 MPG on the highway and 18 MPG in the city. Considering many vehicles that are even newer than this can't claim this high of fuel mileage, you know the Nissan definitely has something worth bragging about.
Moving up a few years, the 1990 Nissan Maxima was also able to achieve 24 MPG on the highway. Even as the vehicle got bigger and safer, it did not drop in fuel efficiency. It's evident that this vehicle manufacturer certainly knows what they were doing. The 1999 Maxima remained in the same ballpark for fuel mileage, coming in at up to 25 MPG on the highway and 18 MPG in the city. Finally, the 2021 Nissan Maxima settles nicely at 30 MPG on the highway and 20 MPG in the city. As you can see, there was not really a time when the Maxima did not achieve some pretty exceptional fuel mileage numbers, especially when you compare it to other vehicles of the same era.
If you're looking for a vehicle that has proven again and again that it comes out on top as far as fuel efficiency goes, the Maxima is going to be a great choice. No matter which model year you go with, you'll be getting a top-of-the-line vehicle. The Nissan Maxima has been a popular car for many years, and it's not hard to see why.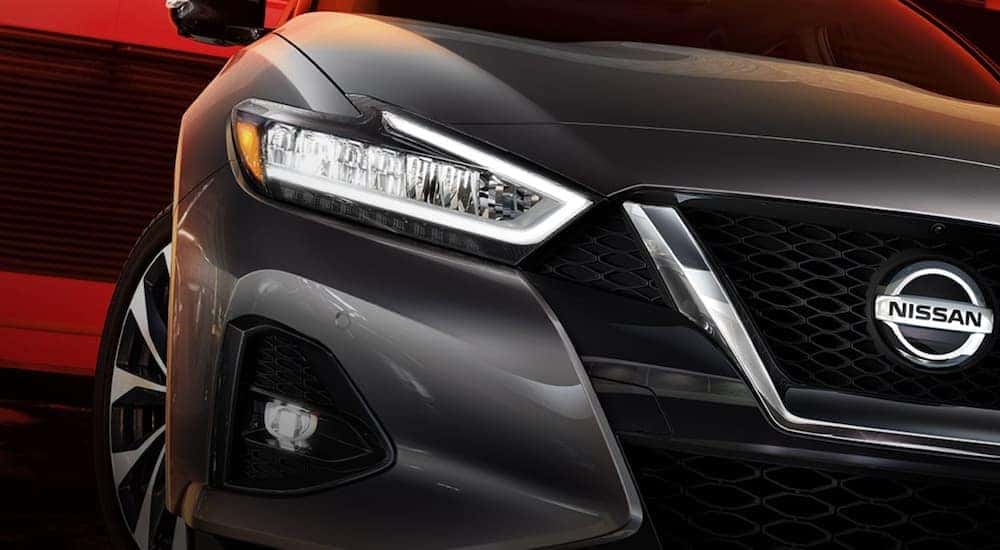 The Nissan Maxima's Resale Value
If you're looking for a vehicle that you can buy at an affordable price, drive and enjoy for many years to come, and then turn around and sell again for a decent amount of profit, the Nissan Maxima is going to be a great option for you. As far as resale values go, the Maxima certainly stands the test of time. On average, a three-year-old Maxima retains over 60% of its original retail value. Why do you want a vehicle with good resale value? Well, let's say you've got a family and you need to buy a car that will accommodate your growing needs. But as soon as you drive off the lot with it, your kids become teenagers, and suddenly they're out of the house – those three-row cars don't seem so practical now, do they?
Rather than letting this car sit in your garage, collecting dust and depreciating every year, sell it for a cycle of good resale value. You can buy something bigger or better than what you would have bought with the Nissan Maxima because now you've got some extra cash to play with. Even if you're not ready to part ways with your Nissan Maxima, you'll be happy to know it's going to hold its value for a long time. So even if you need to keep your Nissan as a backup car or as a reliable family vehicle that seats everyone you need it to, the Nissan Maxima will not let you down. It is definitely a safe bet.
Style and Class at an Affordable Price Point
Not only is Nissan a leader in vehicle manufacturing when it comes to fuel economy and resale values, but they also make stylish rides. This Maxima is one of many great options from Nissan because it's not only affordable but really eye-catching at the same time. There is a reason that Nissan calls it their four-door sports car afterall.
The Nissan Maxima has received consistently positive reviews for its sleek, youthful design. Nissan puts a lot of effort into keeping up with the latest technologies in terms of style and design, so you know that when you go to buy a Nissan Maxima, it's going to be a head-turner. You can drive this car anywhere, knowing it will still look sleek and modern for many years to come.
The Nissan Maxima's style is perfect for city driving, but it also offers enough legroom and other useful storage space to make family trips comfortable as well. Nissan really has something great to offer here, and the Maxima lives up to its position at the top of the Nissan lineup.
Nissan Maxima Comes With All the Necessities
Here's where you'll really see Nissan pull ahead of the pack – Nissan manages to offer luxury and style without making you pay extra for it. For several years, Nissan has gone above and beyond the call of duty by adding in all the upgraded accessories you could ever want. From the option of leather interiors to push start ignitions and beyond, not much is lacking when it comes to the Maxima.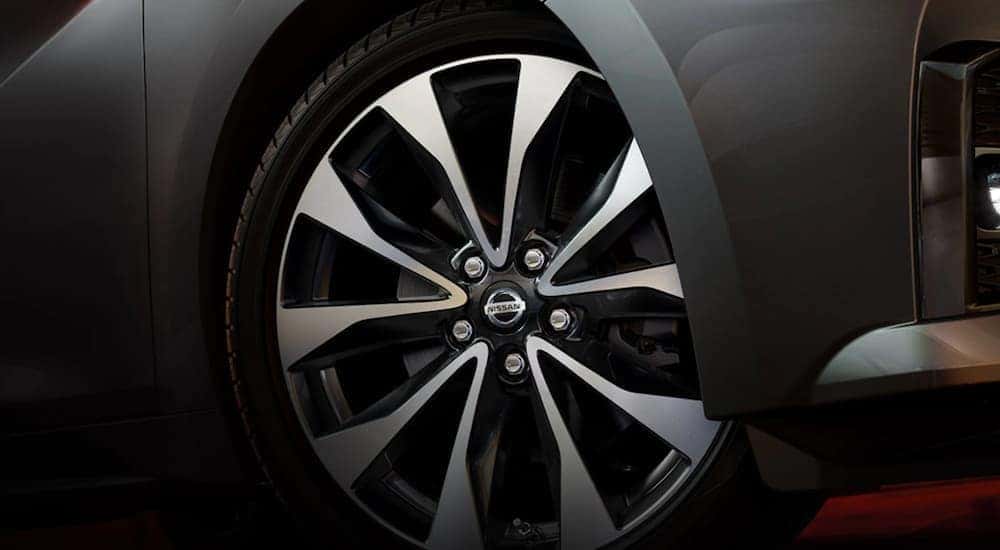 Is the Nissan Maxima Right for You?
If you're in the market for a new vehicle, you need to make certain the vehicle you choose is right for you. This brings up the question – is the Nissan Maxima right for you? If you want a family-friendly car that doesn't skimp on luxury and style, the Maxima is going to be a great option. This Nissan was built from the ground up with potential owners in mind. Good resale value, an appealing design, plenty of interior storage space, and all the gadgets you could want – the Maxima has it all.
If you're ready to take a closer look at what exactly the Maxima can offer you, head on down to your friendly neighborhood Nissan Maxima dealer. We'll be happy to give you a guided VIP tour and help you on your car-buying journey. So what are you waiting for? Schedule your test drive with us today!