Why Buying a CPO Nissan SUV Is a Great Financial Decision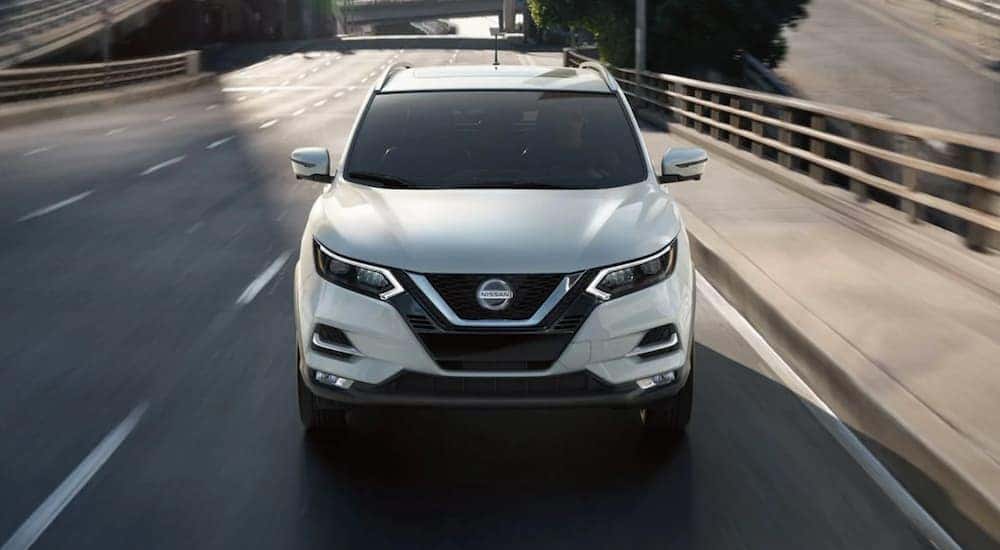 Data doesn't lie, so if you're in the market for a high quality used vehicle, chances are an SUV is on the list. SUVs represent the majority of new and used vehicle purchases. This popular body style remains popular for its expansive interior cabin and cargo space. Where's the best place to find the highest quality used SUVs? That's easy! Head on down to our Certified Pre-Owned Nissan dealership and take a closer look at the Nissan SUV lineup.
What's the difference between a Certified Pre-Owned (CPO) Nissan and a typical used SUV? CPO Nissan SUVs receive closer scrutiny. They must meet a stringent list of factory-mandated criteria before they can even be considered for certification. Also, all candidate Nissan vehicles must pass a rigorous 167-point inspection before earning the coveted CPO badge.
You won't find these cream-of-the-crop pre-owned Nissan vehicles on random online classified ad sites – CPO Nissans can only be found at authorized Nissan dealerships. Buying a CPO Nissan means you're eliminating the risk and guesswork associated with buying a typical used car. Quality comes first, which means you don't have to worry about driving home in a lemon. Maybe it's time for you to discover all the benefits of CPO Nissan ownership.
CPO Nissan Qualification
To qualify for certification, potential CPO Nissan vehicles must be newer than 6 model years old and have less than 80,000 miles on the odometer. Typically, a CPO Nissan is an off-lease model returned to the dealer by the lessee. These low mileage, well cared for vehicles make perfect CPO models because they often have contractually limited mileage maximums. Since most leases are only 36 months in term, these vehicles fall well within the 6 model year or newer requirement.
For certification, these vehicles must also pass a vehicle history review. A CARFAX Vehicle History Report is pulled and scrutinized for every potential CPO Nissan. It's here that reviewers can determine whether the vehicle has been in an accident or received a salvage title. Also, the CARFAX report details the number of previous owners and helps to verify the mileage on the odometer. Nissan CPO vehicles include a 3-Year Buyback Guarantee supplied by CARFAX.
The journey to CPO status also includes a comprehensive 167-point inspection performed by an authorized Nissan technician. The detailed inspection process includes carefully scrutinizing the vehicle's exterior and interior for cosmetic issues or non-working components, as well as a comprehensive mechanical inspection of all major components. The inspection takes place in the service bay and during a road test.
Prior to certification, technicians will also check for any recalls that weren't addressed. Also, every single component is checked for excess wear and tear, a sign that the vehicle wasn't properly cared for and could be at risk of a premature mechanical issue. Even the wiper blades are inspected and replaced, if necessary. In short, the 167-point inspection aims to ensure the vehicle is in near new condition.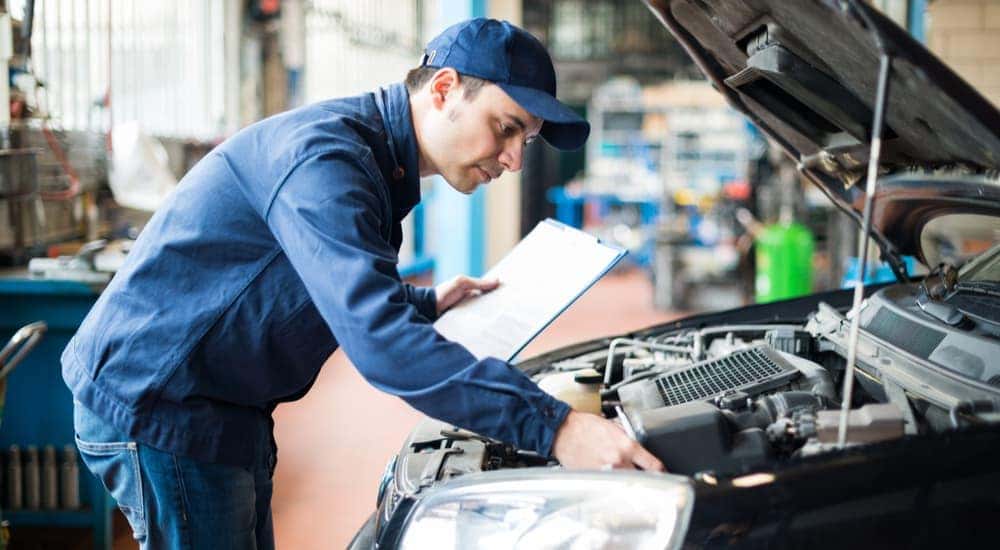 CPO Nissan Perks and Buyer Benefits
When you purchase a CPO Nissan, you'll receive a long list of benefits designed for added peace of mind and potential savings during your ownership experience. All CPO Nissans come with a 7-year/100,000-mile Powertrain Limited Warranty that covers the most expensive mechanical components, such as the engine and transmission. Additionally, you'll receive complimentary 24/7 Roadside Assistance to help if you run out of gas or get a flat tire while on the go.
The Roadside Assistance perk is good throughout the duration of your powertrain warranty, and it includes towing assistance, car rental reimbursement, and even trip interruption coverage, which reimburses you for meals, loving, and alternative transportation incurred as a result of a mechanical breakdown. The Nissan Emergency Roadside Assistance service is a 24/7 program that has you covered.
Are you looking for additional buyer protections? Consider the available Security+Plus Extended Protection Plan, a warranty perk that extends coverage to other vehicle components, including electrical systems, steering, brakes, and even the climate control system and audio/infotainment interfaces. Buyers can select from 7-year/unlimited miles or 8-year/120,000 miles of extra coverage, and all extended service warranties include a $0 deductible.
Added to the included and available warranty coverage options, there's another great way to save money when you select a CPO Nissan. Going the CPO route means you'll have access to special low finance rates that rival those found on new models. It's all part of the benefits of narrowing your search to our Nissan CPO inventory. High quality, low mileage vehicles, fantastic factory warranty coverage, and tons of buyer perks add up to make buying CPO a smart financial decision.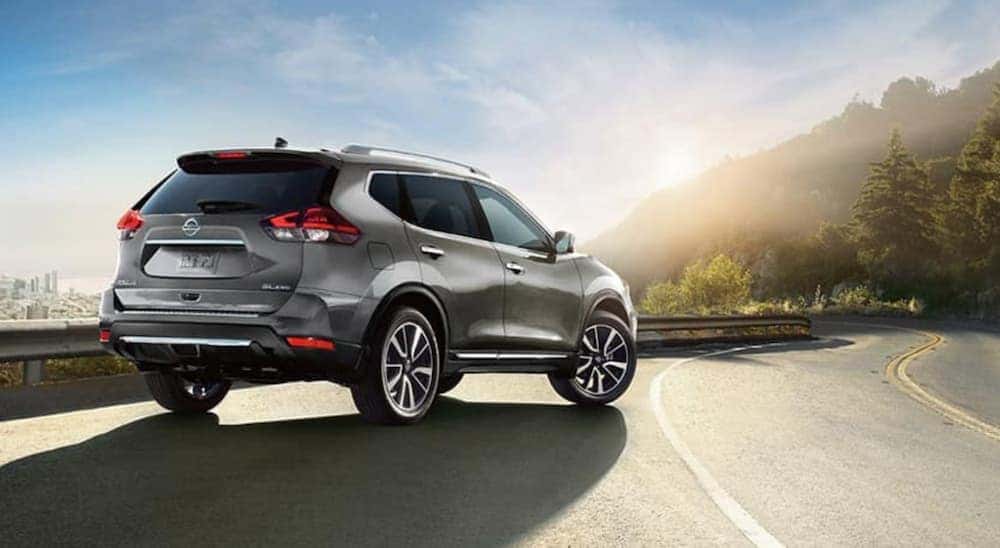 Finding the Perfect CPO Nissan SUV
If you're sold on the idea of buying a CPO Nissan SUV, next comes the fun part – shopping for the perfect model. Nissan offers an array of crossovers and SUVs in all different size categories. Within each model are a series of trims designed to help buyers find the perfect choice with just the right mix of standard equipment and features. With so many great models to choose from, your biggest issue will be narrowing it down to just one.
The subcompact Nissan Kicks is where it all starts. This is Nissan's smallest crossover, but don't let that fool you – the Kicks is roomy in all the right places, with comfortable seating for five and room left over for all your gear. With the Kicks, you're getting efficiency in size and fuel economy, making it a great choice for commuters, and the easy-on-the-wallet price means it works for first-time buyers and shoppers on a budget.
Looking for a bit more room? Check out the popular Rogue or the slightly larger Murano. Both of these five seaters are available in both two-wheel drive and all-wheel drive configurations. Both models are available in a handful of trims designed for a range of budgets and tastes. You can outfit your Murano with plush leather seating, a power moonroof, and heated and cooled seats, depending on the trim you choose.
Rounding out Nissan's diverse SUV lineup are the legendary Pathfinder and the larger-than-life Armada. It's hard to believe that the Pathfinder has been around since the mid-1980s, but this wildly popular Nissan SUV has anchored the lineup since big hair and shoulder pads were all the rage. Meanwhile, its larger sibling, the Armada, has owned its spot as the flagship Nissan SUV since 2003. The Armada features three rows of seats, seating for up to 8 passengers, and surprisingly robust towing capability.
Shop With Confidence When You Shop CPO
When it comes to SUV shopping, it's easy to get stuck in the weeds. Luckily, you can sidestep the confusion and make your way right to our lot to view a great selection of CPO Nissan SUVs. You'll drive home in a nearly new vehicle with a used vehicle price tag and the reassurance of factory-backed warranty coverage that protects you and your wallet. A warranty, roadside assistance, and a low mileage, nearly new SUV – sounds like a no-brainer to us!
Now's the time to choose your CPO Nissan SUV. What will it be? Can you see yourself behind the wheel of an economical Kicks, or are you in the hunt for a large SUV to comfortably take your family on all of your adventures? We bet you'll find that choosing is the hardest part. Take advantage of the peace of mind that comes from a multi-point inspection and strict qualifying criteria. CPO Nissan vehicles are carefully screened for excellence, and yours is patiently waiting for you to discover.